BACK PORCH SOUL with Mark Karan, Jimmy Dillon & Eric McCann at Throckmorton Theatre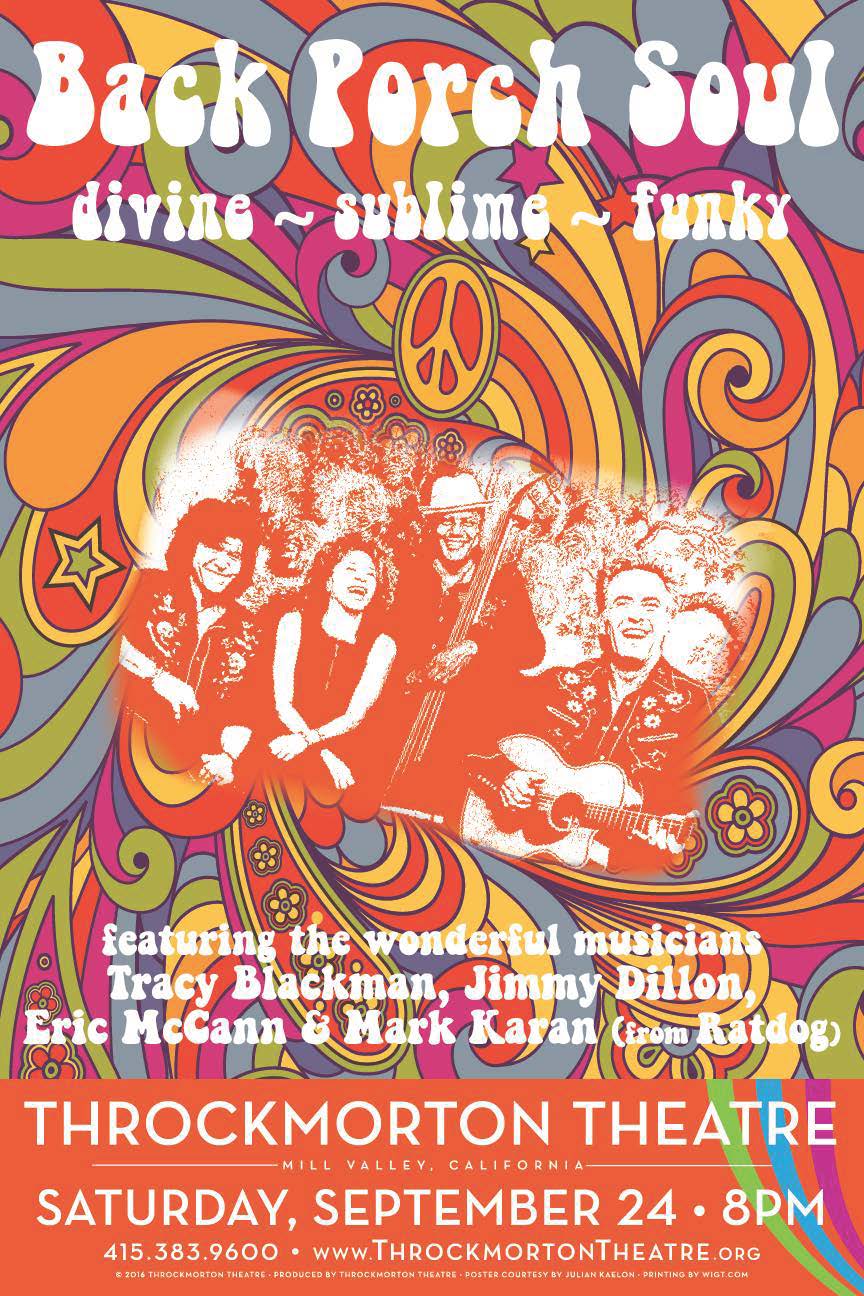 I am thrilled to announce a very special acoustic show at the Throckmorton Theatre on Saturday Sept. 24th.
Come celebrate the start of Autumn with BACK PORCH SOUL featuring Mark Karan (Rat Dog), Jimmy Dillon, Eric McCann & Tracy Blackman.
Come kick back with us on the "porch" as we channel the Divine, get Sublime and make some down home Funky Music from the Soul For the Soul.
We'll be trading originals and cool covers and doing what we Do. We hit at 8:00pm. See you there!
Click here for tickets & info: https://tickets.throckmortontheatre.org/online/seatSelect.asp
Peace & Music,
Tracy